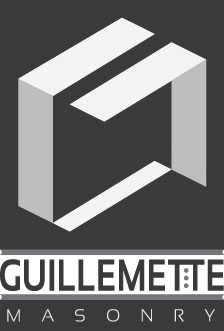 How do I acquire Guillemette Masonry's services for my project?
You contact Guillemette Masonry and leave your name, address, a contact number, and a description of the project you would like completed.
Then, we come and take a look at the site and prepare a written estimate that is sent to you by the method of your choosing.
When you receive the estimate, you contact Guillemette Masonry to confirm that you would like us to complete the project.
We book your project into our schedule and get to it as soon as we possibly can.
Do I need to be there for Guillemette Masonry to perform an estimate of my project?
Most times, you will not need to be there for us to do an estimate on your project. If we need for you to visit the site with us for more information, Guillemette Masonry will contact you before hand to make an appointment to meet at the site.
Do I have to contact Guillemette Masonry after I receive my estimate to notify you that I would like you to do my project?
Yes, once you receive the estimate, you must contact Guillemette Masonry to confirm that you agree to the estimate and would like for us to complete your project. The earlier you confirm, the sooner we can schedule your project and have it completed.
When and how should I pay for the work?
The payment schedule and payment options are stated on the estimate and contract.
How do I know if my masonry needs repair?
Generally, you will know if your masonry needs repair if it is cracked or spalling. Spalling masonry looks like it is rotting, moisture has settled inside the brick and when it has frozen, pushed the face of the brick off. Your masonry may need to be re-pointed if the joints have become weathered and it looks as if the joints have holes in them. Chimneys may need repair if the flue tiles inside the chimney are cracked or rotting, the chimney cap is cracked and water is entering the chimney, or there is a leak because of faulty flashing around the chimney.
How long will it take for the work to be done?
Each project will take a different length of time to be completed. We will do everything that we can to ensure that your project is started and completed as quickly as possible. However, there are many factors that contribute to the projects length. Unfortunately, bad weather may inhibit our ability to get the job done as quickly as we would like.
Can a masonry project be done in the winter?
Yes, it is possible to complete a masonry project in the winter. Indoor masonry projects especially are ideal for completion during the winter months. Outdoor masonry projects can be completed but the site must be enclosed with tarps and heated in order for the masonry to be laid, set, and cured without freezing. Thus ensuring the masonry is structurally stable and aesthetically satisfying.
Who is responsible for cleaning the work site after the project is done?
Guillemette Masonry is 100% responsible for cleaning their site and any mess that was created during the project (unless otherwise stated in the contract)
Will the project be done according to the Ontario Building Code?
Yes, projects completed by Guillemette Masonry conform to or exceeds the guidelines set forth in the Ontario Building Code. And in the case of wood burning appliances, our projects conform to the WETT manual.
Yes, we have professional staff that are Inter-provincial Red Seal Certified Brick and Stone Masons. Also, many of our employees have graduated from college or university programs related to construction and real estate. To see the qualifications of our employees, please see the
Professional Workforce
section of our website.
Most often Guillemette Masonry will supply all material necessary for the project. The details of who will supply which materials will be displayed on the estimate and contract. Guillemette Masonry works with many suppliers to provide a wide array of products for your particular project. Please see the Links section for connections to the websites of our suppliers to view products we can order for your job.
Yes, Guillemette Masonry is fully insured for liability and its employees are insured under the Workman's Safety Insurance Board.
Are you registered with the City of Timmins?
Yes, we are registered with the City of Timmins and are a member of the Timmins Construction Association.
How long have you been in business?
The Guillemette Family has been in the masonry trade for over 50 years. We are now in our third generation of licensed masons that work in Timmins and surrounding communities.
Who will actually do the work on my project?
One or more of our professional staff along with their assistants will perform the work on your project.
MLB Jerseys Cheap