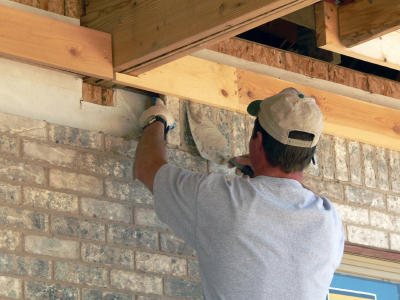 Mission
To take pride in our work by providing the highest quality masonry products and services to our customers while building a company that continually strengthens its reputation of integrity.
Vision
To be the leading provider of quality masonry products and services in the Timmins area.
Values
Quality
To provide products and services of the highest standards and exceed the expectations of our customers, we at Guillemette Masonry have a commitment to creatively adapt to the needs of our customers with innovation and ingenuity. In order to support these attributes our commitment is extended to foster an environment of lifelong learning and continual improvement in every aspect of our business.
Integrity
Guillemette Masonry is a family business and as a result, family values are the core of its philosophy. Trust, honesty, reliability, and mutual respect are the backbone of our family values. These same values will always be the foundations of our relationships with businesses, our staff, and the local community. Also, because family is as important to you as it is to us, we at Guillemette Masonry strive to ensure a bright and sustainable future for generations to come. We assume a responsibility to do our part to conserve our environment and maintain a positive influence in our society.
Pride
The Guillemette Family has been in the masonry profession for three generations. The trade involves difficult manual labour and we have great pride in our hard working history. We find it rewarding that we can use the skills and techniques that we have acquired over time to honour a tradition of using superior craftsmanship to produce a valuable and enduring product.